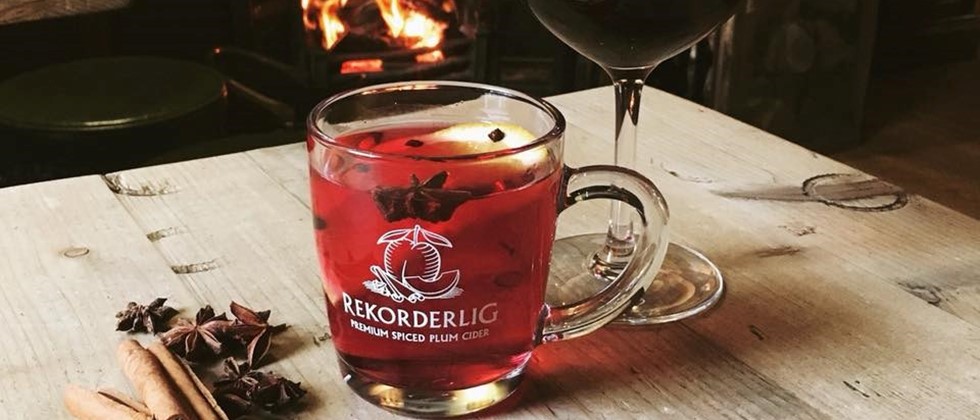 Our Drinks
Our Bar is split into two quite different areas. The first area seats 25-30 with real open fire (award winning). Traditional Mahogany panels and the bar that shows off its history makes this space a great place to spend some time over a quiet pint or two. The second part of the bar area seats 20-25 containing a pool table, darts area, Digital Juke box, projector screen (not in permanent use but shows sporting events). Both of the Bar areas serve food daily and are dog friendly.
- Beer Garden - from the Bar area you gain access to our Beer Garden. Our garden area offers a great place to enjoy and relax with food and drink whilst taking in some Pembrokeshire sea air.
Beer
Pilsner
Pravha
, Molson Coors
(4%)
A crisp, light and refreshing pilsner made by brewing two specially selected malts and three Czech hops. This premium beer is a twist on the classic pilsner.
Beer
Carling
, Carling
(4.1%)
Carling has been Britain's best selling lager for more than three decades. It is brewed to have the perfect balance of sweetness & bitterness ensuring it is as brilliantly refreshing from the first sip to the last.
Beer
Offshore
, Sharp's Brewery Ltd
(3.8%)
Offshore Pilsner is inspired by those rare moments when the wind turns offshore to create perfectly clean waves and that feeling of cool, refreshing sea spray on your face. They decided to try and put that feeling in a can.
Beer
Grolsch
, Molson Coors
(5.0%)
Grolsch is an international premium beer of Dutch origin. Grolsch Premium Lager is brewed according to the Reinheitsgebot (German Purity Law), using no other ingredients than malted barley, hops and water.
Beer
Worthington Creamflow
, Coors Brewers Ltd
(3.6%)
A bright, chestnut-coloured beer.
Beer
Guinness Extra Cold
, Guinness
(4.3%)
Black as the night with a creamy tan head with a coffee and mild roasted aroma and flavour. Medium (light) bodied and a soft carbonation, a real mellow sweetness.
Beer
Butty Bach
, Wye Valley Brewery Ltd
(4.5%)
'Butty Bach' is Welsh term meaning 'little friend'. This full-bodied, smooth and satisfying premium ale is burnished gold in colour, and certainly has made a few friends in its time
Beer
Doom Bar
, Sharp's Brewery Ltd
(4.0%)
Doom Bar Bitter is named after an infamous sandbank at the mouth of the Camel Estuary in North Cornwall.
Beer
Sea Fury
, Sharp's Brewery Ltd
(5.0%)
Sea Fury takes its inspiration from the stormy Atlantic seas that crash into the rugged Cornish coast during the long, dark winter.
Cider
Stowford Press
, Westons Cider
(4.5%)
At 4.5% ABV Stowford Press is a sparkling medium dry cider which has built its popularity on its premium taste and quality
Cider
Old Rosie
, Westons Cider
(7.3%)
Mid golden and straw-like in colour, Old Rosie is a cloudy, medium-bodied fruity cider that has a wonderful aroma of wild berry-fruits, honey and vintage cider-barrels.